Expert Truck Repair Services in Fresno, CA
Heavy Duty Truck Parts & Repair Services in Fresno, CA
2867 South Maple Avenue
Fresno, CA 93725
Phone: (559) 498-8624
Toll-free: (800) 330-3245

Hours:
Mon-Fri: 7:00 am - 5:00 pm
Sat: 8:00 am - 12:00 pm
Branch Manager:
John Gabriel
Fresno's #1 Source for OEM, Replacement & Aftermarket Truck Parts & Service
Betts Truck Parts & Service of Fresno, CA, is your leading source for thousands of top quality parts and fast, reliable service and repair for your truck, bus, RV, or other Class 6, 7, or 8 vehicle. As one of eight Betts warehouse and service centers serving the West Coast, we can provide more than 20,000 OEM, replacement, and aftermarket truck and trailer parts. All repairs and maintenance processes are performed in-house by our staff of skilled and knowledgeable technicians.
From the front bumper to the taillights, Betts has everything you need to keep your truck rolling down the road. We're Fresno's #1 source for truck and trailer parts, service, and more.
Visit us on South Maple Avenue in Fresno to experience the best with Betts. Our expert team look forward to serving your needs.
Request a service appointment online today or contact us for more information.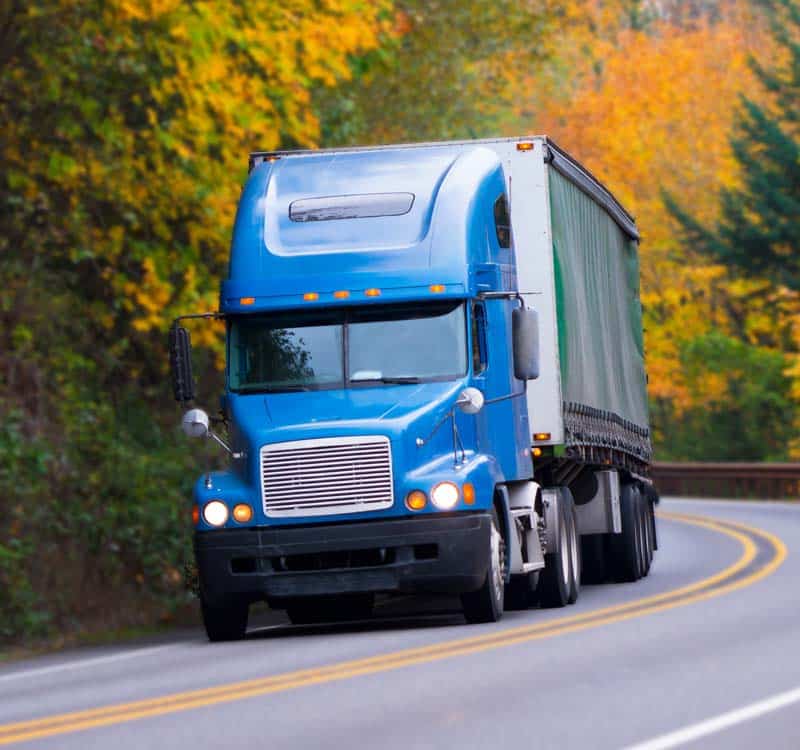 Truck Electrical System Maintenance
A truck's electrical system is crucial to its proper functioning. It acts as the truck's brain, housing many delicate and essential components necessary for mechanical operations. As such, its maintenance should always be of great concern for any truck owner. Whenever you're considering truck repair in Fresno, Ca, a good understanding of some basics of its electrical system helps you appreciate how this system powers your truck. 
Identifying an issue with a truck's electrical system requires skill and experience. Seasoned technicians usually favor the systematic approach when troubleshooting a truck's electrical system. This helps to ferret out any signs of malfunction or breakdown. 
A classic example involves a truck's alternator—the electrical component generally responsible for producing electricity in the form of alternating currents. It does this by converting mechanical energy into electrical energy. When installing larger alternators, as with trucks, ensuring that the existing batteries can handle the increased amounts of charge is essential. You can always look up this information in the battery manufacturer's manual. 
Purchasing High-Quality Electrical System Components
Many issues with a truck's electrical system can be avoided by simply purchasing their components from reputable distributors. A major cause of electrical system malfunction in trucks is substandard components. For example, purchasing poor-quality spark plugs will lead to other issues like slowed acceleration. This will undermine the work done by the other electrical system components. Batteries are equally essential to the proper functioning of a truck's electrical system. In subzero temperatures, they'll fail to accept a charge. This could be due to corrosion or other issues caused by such extreme temperatures. A solution to this issue is to use a thick blanket to cover the battery. This provides enough insulation during extremely cold weather, ensuring that the battery doesn't lose the potential heat created by charging. 
Cables are crucial too. Purchasing high-quality ensures that the connection between the truck's battery and the other ignition components is uninterrupted. This helps to avoid issues of a truck failing to start. 
When purchasing any component of a truck's electrical system, it helps to think in terms of each component's lifecycle cost instead of the purchasing cost. This ensures that decisions are made based on quality rather than affordability. 
Paying close attention to the batteries will pay off in the long term. This means ensuring that it is load tested at every maintenance session. For effectiveness, each battery should be disconnected before being tested. When inspecting battery cables, using an ohmmeter is preferable to a voltmeter to ensure accurate readings. 
For trucks used for regular delivery services, capacitors are crucial. These components of a truck's electrical system help with energy storage. 
The reason for an emphasis on the battery in a truck's electrical system is due to its significance in power generation. For example, a diesel truck engine requires about 80 rounds per minute (RPM) to start. At 78 RPM, there is a failure to start. The seemingly trivial difference of 2RPM represents the fine margins in the overall workings of a truck's electrical system. That's why each maintenance session should examine the battery closely. 
Top Rated Truck Parts & Truck Repair Shop in Fresno, California
Betts Truck Parts & Service, Fresno is located at 2867 S Maple Ave, Fresno, CA 93725. From Fresno Yosemite International Airport (FAT) head northeast and then turn left. Then, continue straight and then continue onto N Gateway Blvd. Finally, turn right onto E McKinley Ave and turn left onto N Maple Ave where Betts Truck Parts & Service will be on the left.
We are open Monday-Friday: 7:30 AM – 5 PM, Saturday: 8 AM – 12 AM
For additional questions, you can call us at (559) 498-8624 or find us on Yelp